Can Microsoft teams be used for virtual healthcare?
Corona virus has renewed interest in telehealth. It helps patients get initial screening without having to go to the hospitals and avoid the crowded waiting rooms, where they needlessly get exposed to other sick people. Telehealth is helping in minimize exposure to the virus for the vulnerable – especially the old timers and those with underlying medical issues.
Health workers have been working on telemedicine for a year and a half now. But in wake of the pandemic, its significance has increased visibly. Initially they faced many issues related to patient's data security and had to use multiple solutions to bring about a safe and effective workflow which was overwhelming. But once most discovered Microsoft Teams, things became much easier. Teams enables simple, secure collaboration and communication with chat, video, voice, and healthcare tools in a single hub that supports compliance with HIPAA, HITECH and more.
Healthcare professionals strive to provide the best possible care. Microsoft is using its technology to evolve health care. Teams is a central collaboration hub. It brings together a lot of Microsoft functions and is one of the fastest growing across a number of different industries.
Some of the core features of Microsoft Teams healthcare workers are:
Virtual Consult With Teams
Teams allows health practitioners to bring together patients and clinicians with high-quality audio, video, and screen sharing in a secure meeting experience to help support their telehealth workflows. Intitially, there was a Microsoft Teams Patients app but it has been discontinued effective October 30, 2020 and has been replaced by the Microsoft Lists app But that hasn't stopped virtual healthcare with Teams, now, has it?
You can find out how these virtual visits work through this 50 minute demo by Microsoft 365 Virtual Marathon where they discuss all the amazing features for Teams in Healthcare such as Secure Messaging, EMR interconnectivity, Shift Scheduling, Virtual Visits, and more!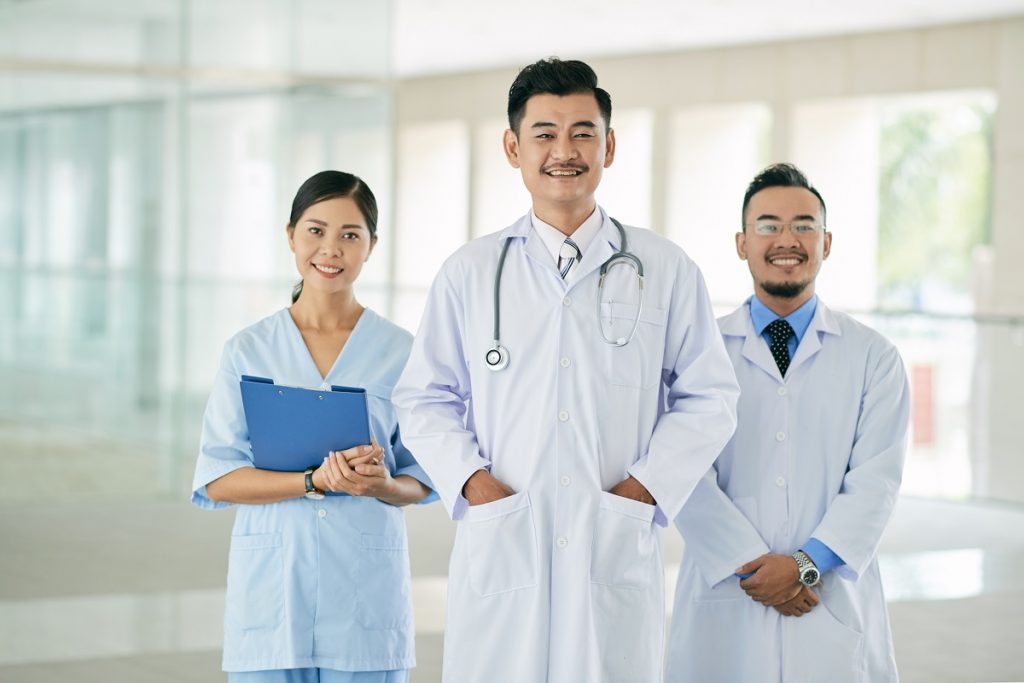 A Complete Solution for the Healthcare Organization
As mentioned earlier, Teams is a centralized digital workspace that brings together your full care team with a line of business apps and electronic records. With everyone working together in full capacity with Teams, your healthcare team can pay more attention to urgent messages and act quickly for a patient's need. Here's how Microsoft Teams plays a vital role in each healthcare worker's life.
Physicianscan connect with the people and information you need whether it's across your care team or health system, through a multidisciplinary team (MDT) meeting, or while on the go.
Nurses orchestrate resources and care across departments, digitize clinical workflows, and enable coordinated care with instant access to people and patient information.
Administrators securely communicate with clinicians and across all hospital staff, share important announcements across the organization, and collaborate in one place.
IT professionals ensure clinicians and staff have a secure and compliant way to communicate and collaborate with built-in manageability features like eDiscovery, audit reports, and data loss prevention.
Source: https://www.communicationsquare.com/news/microsoft-teams-for-healthcare/
Related: Microsoft Teams Healthcare